I picked up my first CSA box this afternoon. The newsletter tells me that the first couple of weeks are greens-heavy and on the small side. Here's what I got!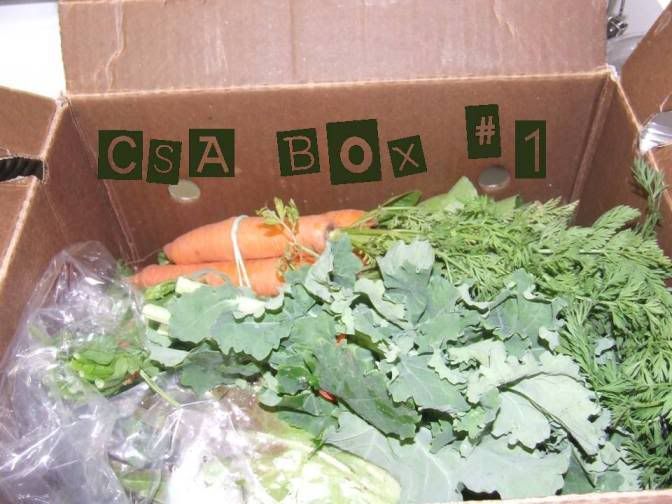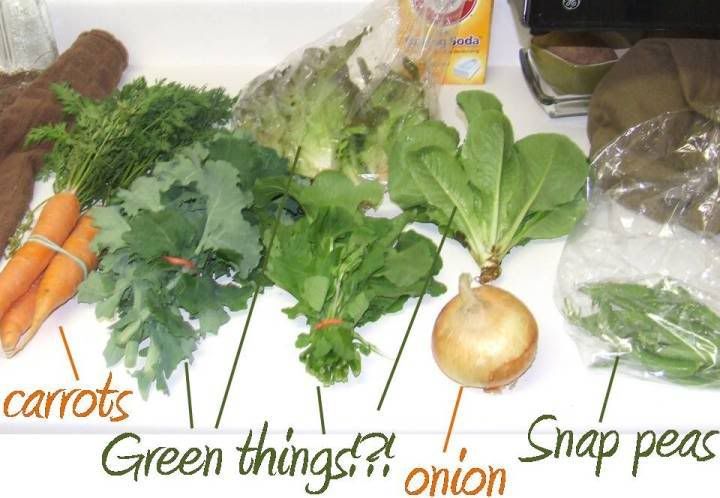 Newsletter also tells me that those green things are arugula, swiss chard, kale, and lettuce. Anyone care to identify which is which for me?
I'm planning on trying a few recipes over the next couple of days - - I'll share any good finds with you!