I've been looking for mini lamp shades for my chandelier for months. If I find some I love they're anywhere from $10-$20 each. That's a bit out of my price range when I need five of them.
Last night I was wandering through the fabric section of Hobby Lobby and spied some "self-adhesive" chandelier shades. What a novel idea! So I went looking for some fabric and ribbon and trim and such. The lady working in the fabric department helped me out - - and I came away with all the materials for about $40. I actually bought enough for six shades because I thought that's how much I needed - only to come home and discover it's just five. The actual materials I used to create the five shades is probably about $30. Not bad at all!
So I bought
*tan/cream colored faux-texture fabric. It looks kind so like wrinkled parchment paper close up.
*Some green beading. Wit it put together now I wish I had bought the longer beading that I had liked as well - but it was twice the price, and what I have certainly works.
*purple ribbon for the top trim. In retrospect, the ribbon needed to be a bit thinner in order to lay flat along the top rim of the shade - - but most people aren't tall enough to closely examine the top rim of the shade - so I'm just going to leave it alone!
And - of course - pictures.
Before:
The shades came with a pattern - you just trace and then wrap the fabric around the shade. I used a hot glue gun to adhere the seam and to fold under on the top and bottom.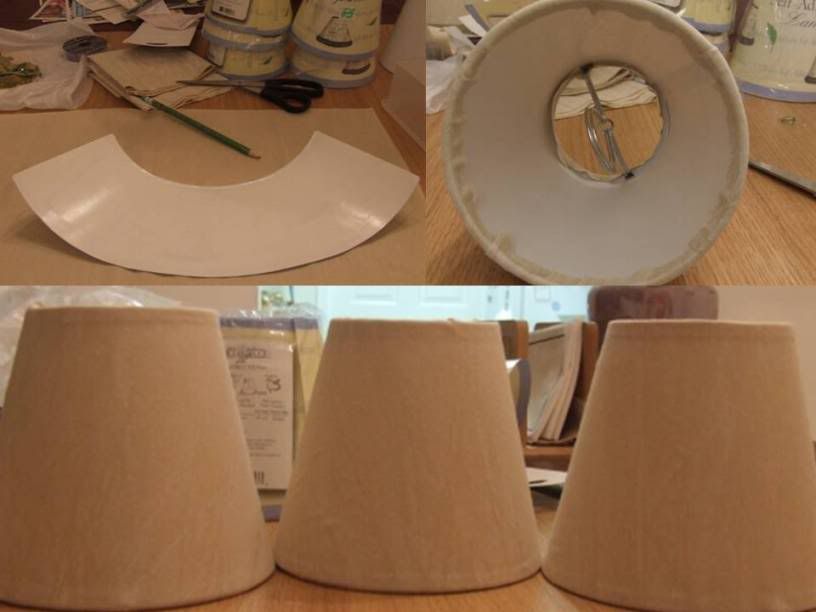 Next - I glued the purple ribbon around the top, again - it could really use a thinner ribbon.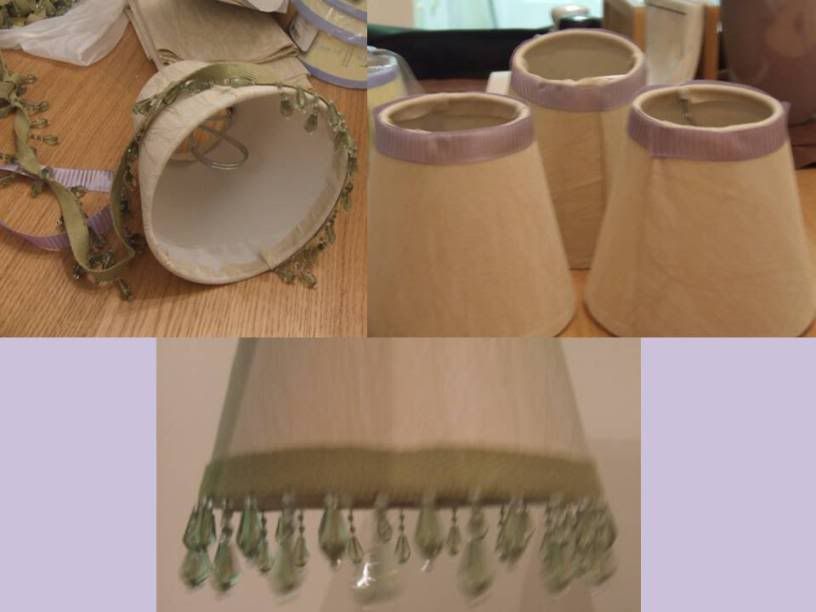 Then, I glued the beads around the bottom. The lady at Hobby Lobby tells me most people don't let the "ribbon" part of the beading show in their projects. I tried it the other way - but I really prefer the green trim at the bottom in addition to the beads.
Put them on the chandelier, and voila!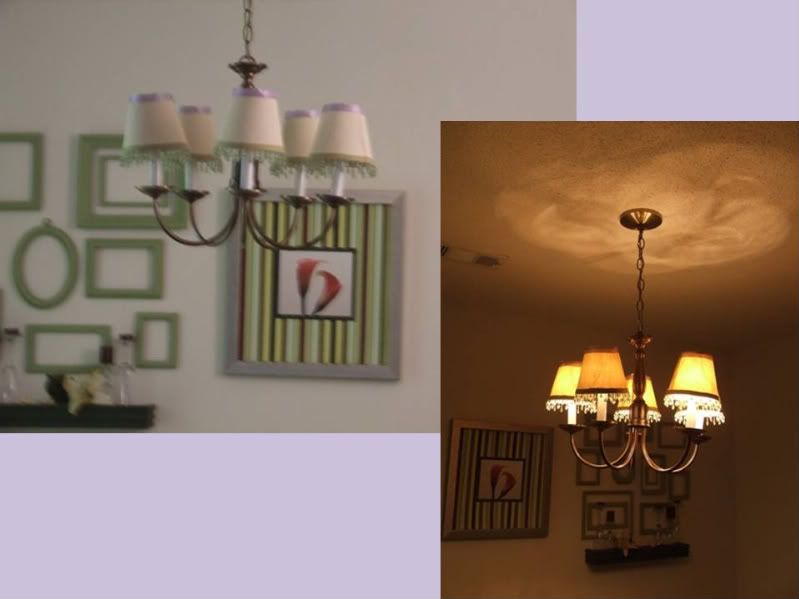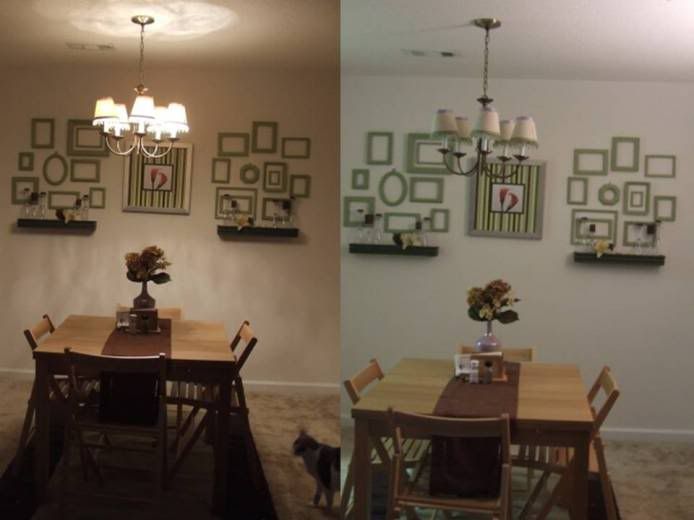 Not my favorite or most dramatic make-over project - but I like them. One thing I didn't expect but I think is my favorite result is the way it changes the lighting in the dining room - it makes it so much softer!
Now I'm off to obsessively try to straighten all those little lamp shades and hope that I don't break any bulbs in the process.