This idea for a weekly blog "series" has been in my head for a bit. Weekly "favorites" of mine will be posted mid-week each week (at least that is the plan).
Topic for Week One of "These are a few of my favorite things": Cookbooks
First up we have the book that gets its merit based in nostalgia.
No matter what we were cooking growing up – my mom or I would say "get the Betty Crocker cook book!" – it has this fabulous little spice chart in the front for all types of food. I don't even look at the recipes – just the spice chart.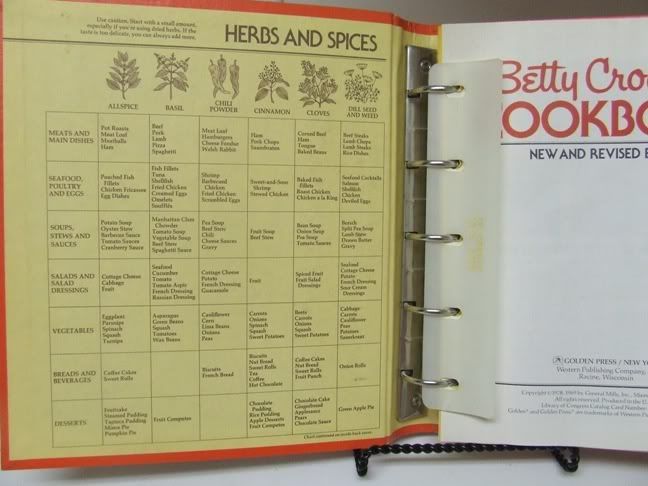 There are surprisingly few editions of a Betty Crocker cook-book that has this spice chart in it - - but my mother and I searched yard sales and ebay and I had my own copy on hand when I moved out so I didn't have to steal hers. We found a couple more so my sister-in-law has one as well and there's an extra one sitting in my closet for when we decide we need to gift it to some other deserving cook in the family.
Second is the book I actually use the most - - America's Test Kitchen Cookbook.
It is full of helpful hints born of their cooks cooking the same recipe over and over and over again. It also has these great charts. (I like charts, can you tell?).
I've never had a recipe from this book fail me – and it's often my first consult when I'm trying to find a new recipe to make.
The third book is here because it just makes me smile – it earned itself a front and back cover picture.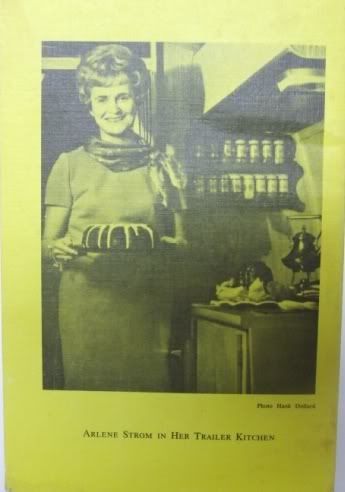 Yes, a cookbook for how to cook in a trailer – RVs, the kind you hook to the back of your truck to go camping, etc. Complete with a picture of the author on the back in her motor home kitchen with Bundt cake in hand. This book was published in 1970. The inside is filled with fun trailer-cooking drawings and helpful hints (many which are helpful in kitchens located in a kitchen that has no wheels.) Doesn't it just make you smile? This was an antique store find that I just had to have. I like to collect unusual cook books or cook-books with fun covers. One of these days I'm going to decorate a dining room or kitchen in cookbooks.