This project did not turn out quite how I hoped and I may re-do it eventually. For now I'm going to leave it alone though and I thought I would still share it with you.
I ordered some plain white cardboard magazine files from IKEA. They look like this:
Not too exciting, eh?
So, I found some wrapping paper that I thought would match my living room to cover the boxes. I picked one with a pattern just to make my life difficult in covering the boxes. So that the pattern would line up I traced out the end of each box onto the paper - for the two boxes that would be on the end of the row I also traced the visible side panel. I outlined the hole on the front of each box to help me line up the paper on the box correctly when it came time to glue.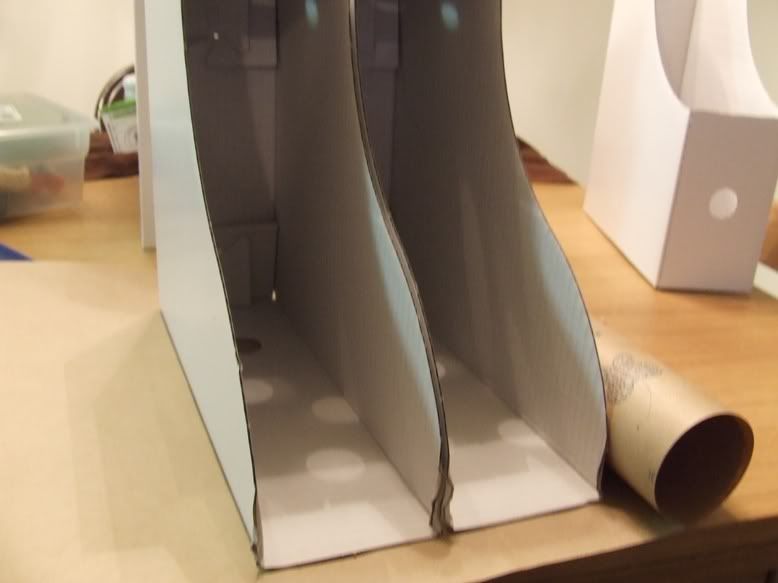 Then, cut out each strip of paper and glue to the boxes (I used modge podge). If you're using a patterned paper - be very careful to line up the pattern. I messed up on the first one as you may be able to tell.
And, then you have a pretty little set of boxes on your shelf to hide away all those magazine you keep around for some reason.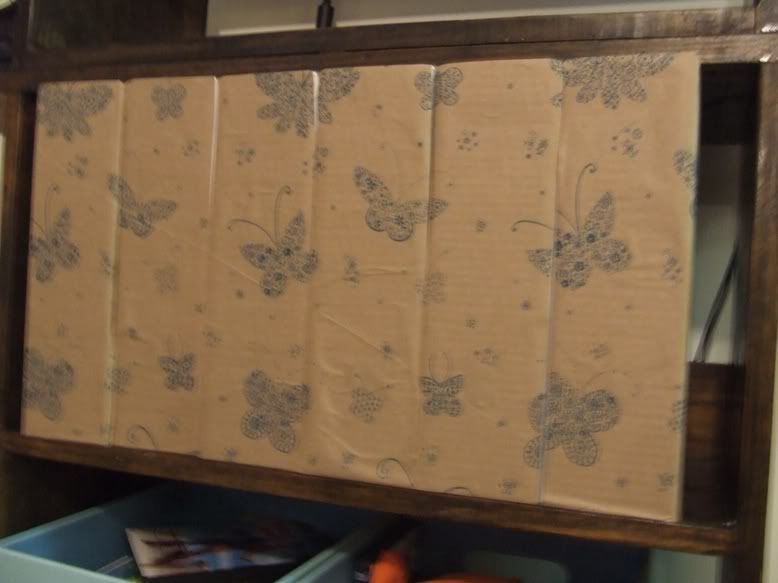 Ok, so what I didn't like about my first attempt at this so that I know for next time (I still have some extra file boxes) or so that you don't repeat that mistake:
The paper was too thin (you see all the cardboard bumps) and not very bright and interesting on the shelf. If you're looking for something kind of understated - that would be good - but in my mind I wanted something that popped a little more. I was hoping the blue butterflies on the paper would've sparkled more.
I'm not very good at small details - so - I should've gone with coordinating papers rather than trying to match a pattern so the imperfections were not so noticeable. I also think I will cover all four sides of the boxes next time rather than just the visible ones so that I have more diversity in where I place them/how I group them.
Let me know if you try this and how your's turns out!